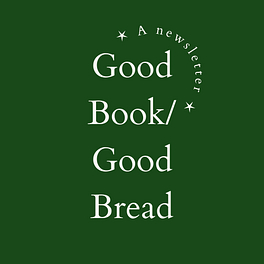 Good Book/Good Bread
Every two weeks, I recommend and review a book I loved, and bake a delicious bread that fits with an aspect of the story. Fiction & non-fiction.
"I mean what is better than getting an appropriately matching recipe to a good book? Very little."
"One of the most unique newsletters I've come across. Bread and books are a surprisingly fascinating mix."
Good Book/Good Bread